BIG KIDS...LITTLE KIDS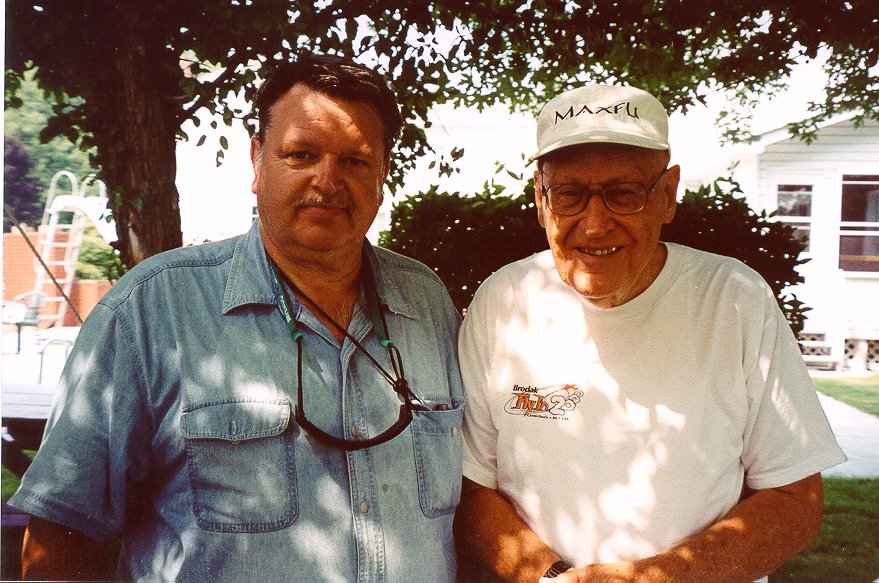 Willis Swindell (left) and Bob Palmer (right)
at Brodak 2001.
Above: Willis was able to meet the famous Bob Palmer during the Brodak 2001 fly-in. Bob designed the Veco Thunderbird among other C/L aircraft. "Hey Willis, did you get me an autograph?!"
My son, Mike, with my new RC Spitfire at this years Wildhorse Warbird Fly-in. It was a great turnout and there were lots of great looking planes.