VIRGINIA'S
EAST COAST CONTROL-LINE MODEL AIRPLANE CLUB
WINNERS OF THE 2017 BUILDING CONTEST: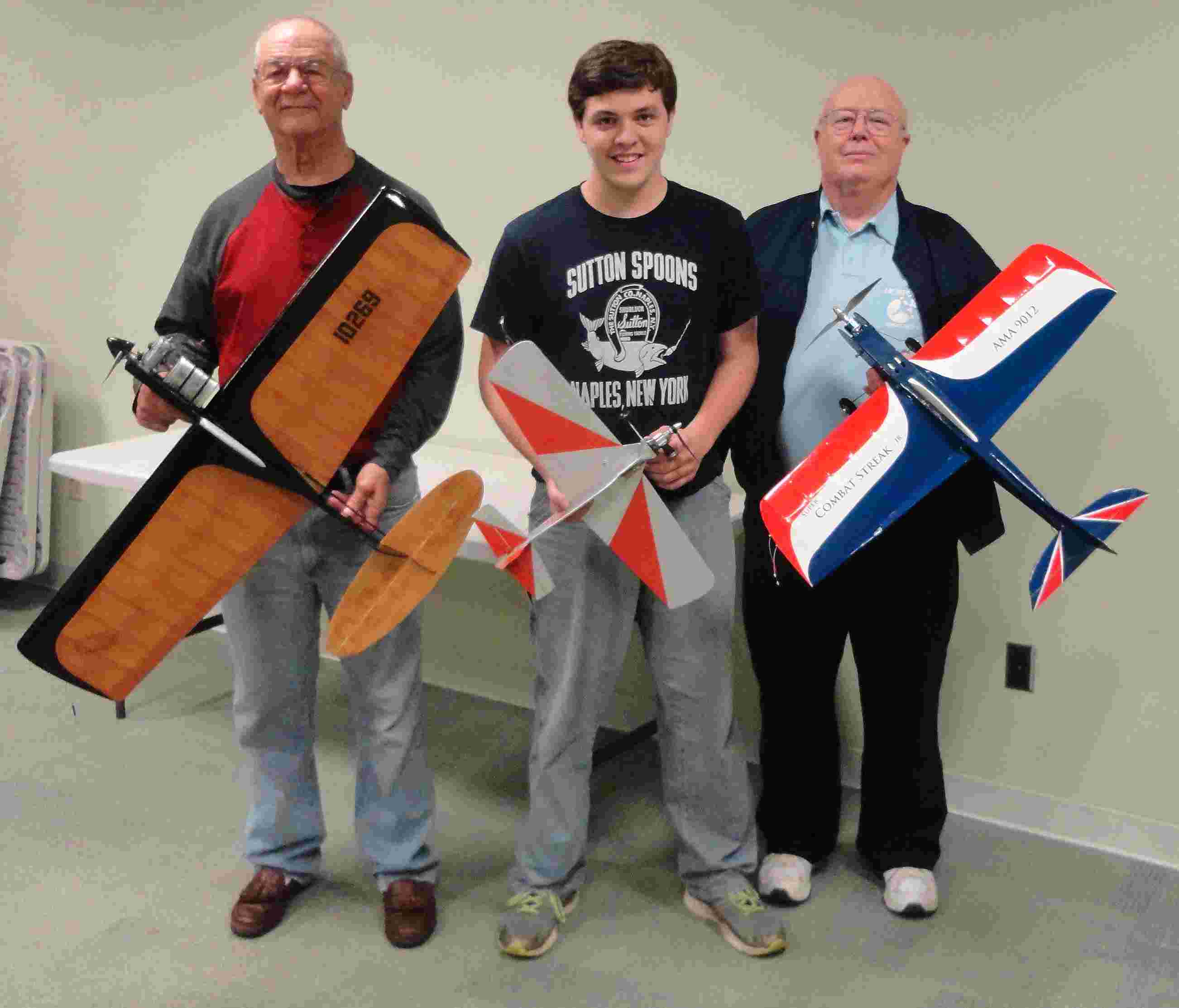 Artie Jessup, Topher Ames and John Tate
Mike Londke won the perpetual Mr. Ringo trophy for 2022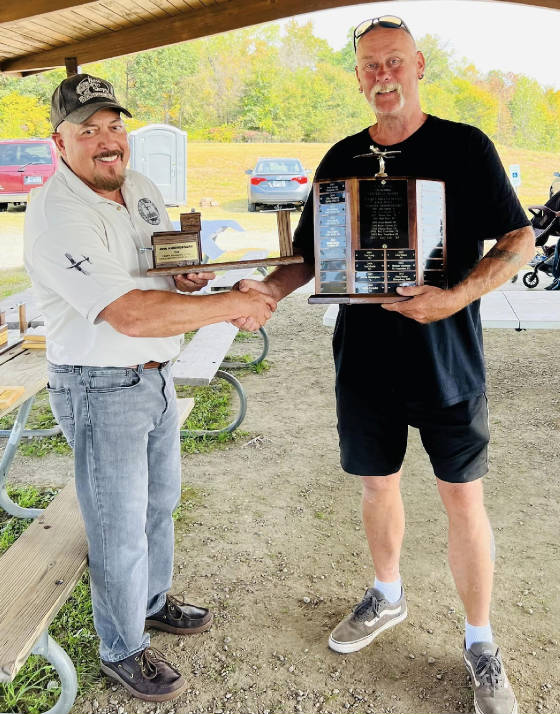 Below are a couple of old photos of Mr. Ringo from back in the 1980's. Mr. Ringo always had a cigar in mouth. Mr. Ringo mentored many a control line flyer on how to build and fly.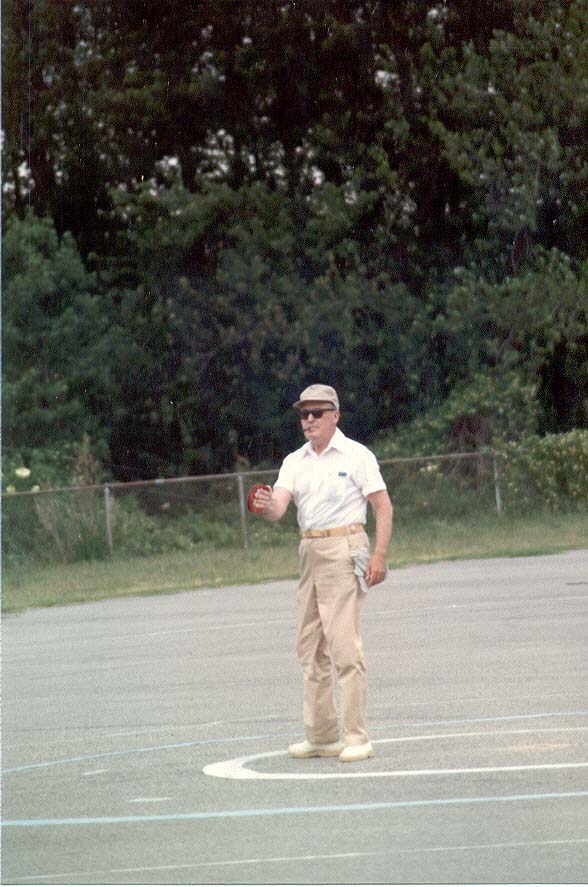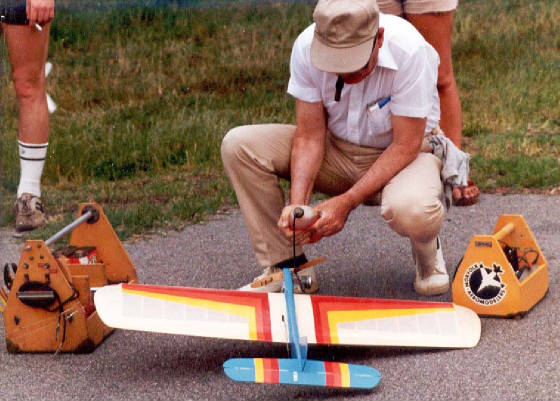 WINNERS OF THE 2016 BUILDING CONTEST: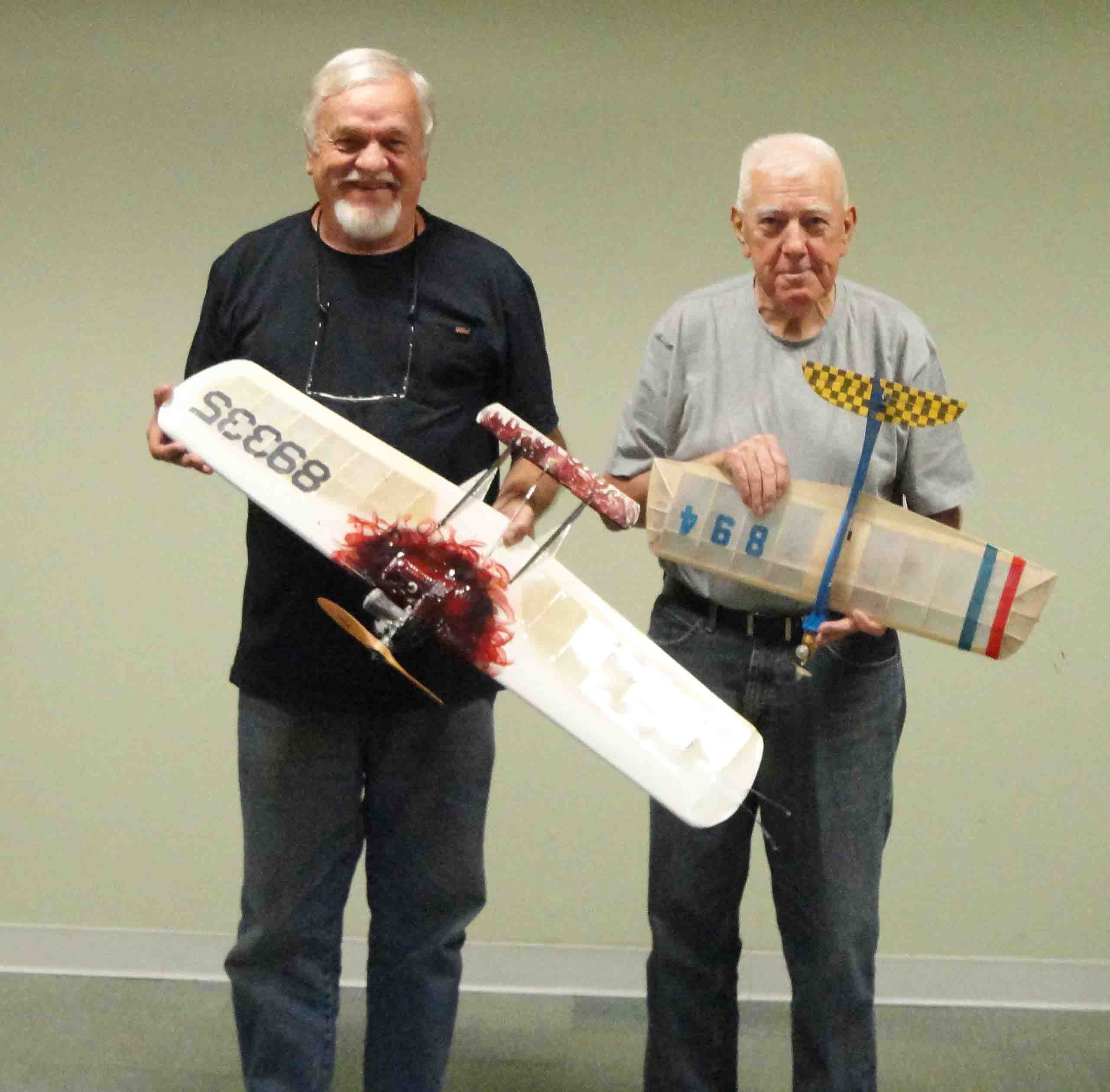 Jimmt Welch and Abram Van Dover
Jimmy Welch wins the Norfolk Aeromodeler of the year trophy for 2015 & 2016.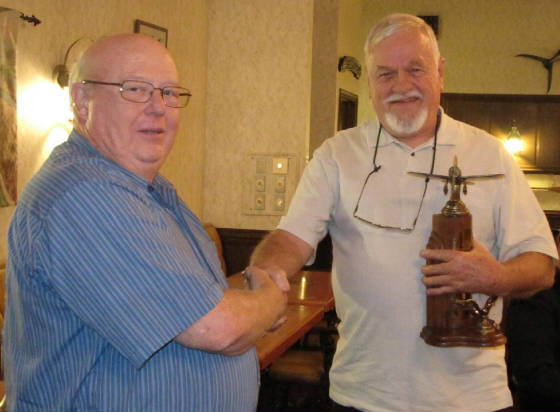 WINNERS OF THE 2015 BUILDING CONTEST: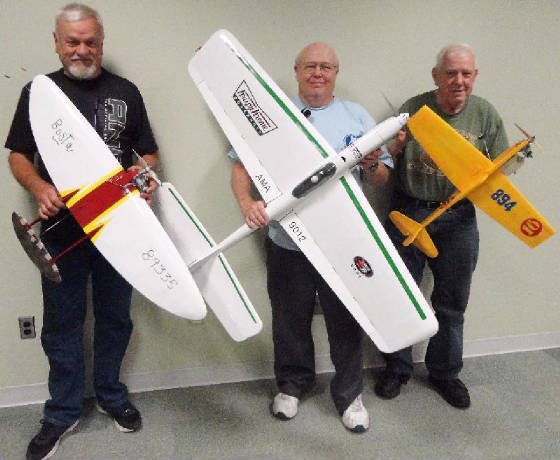 Jimmy Welch with a Bosta, John Tate with a Legacy and Abram VanDover with a Shoestring
WINNERS OF THE 2013 BUILDING CONTEST :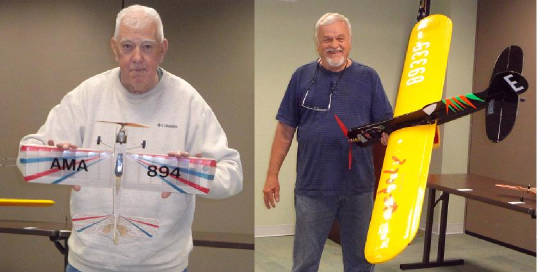 Co-winners are Abram Van Dover with his 1/2A Snapper and Jimmy Welch with his Wedell Stunter
WINNERS OF THE 2012 BUILDING CONTEST :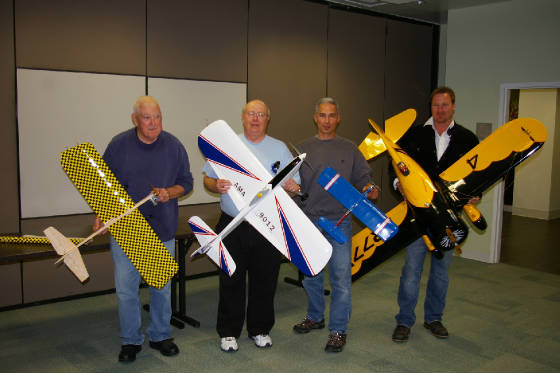 Abram Van Dover 4th, John Tate 1st, Bill Sequira 3rd, Mike Ames 2nd
WINNERS OF THE 2011 BUILDING CONTEST :
Bobby Mathison 4­­ th, Jimmy Welch 3rd,, Artie Jessup 1st & Bill Sequira 2nd
WINNERS OF THE 2010 BUILDING CONTEST :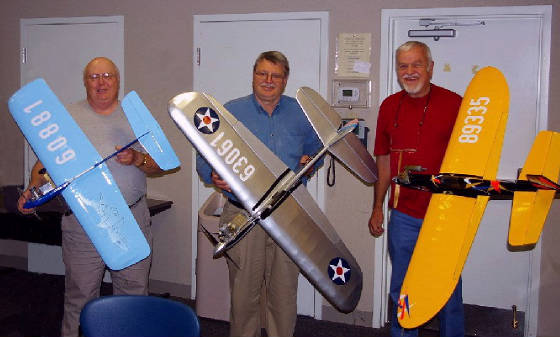 John Tate 3rd, , Willis Swindell 1st & Jimmy Welch 2nd
______________________________________________________
OS LA 46 MODS FOR A BETTER STUNT RUN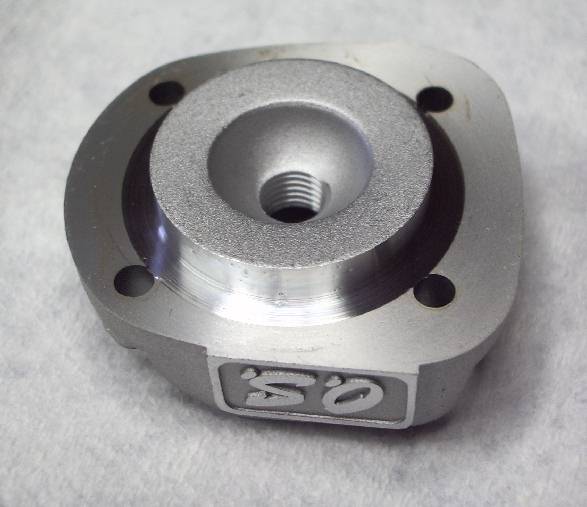 Here is a stock head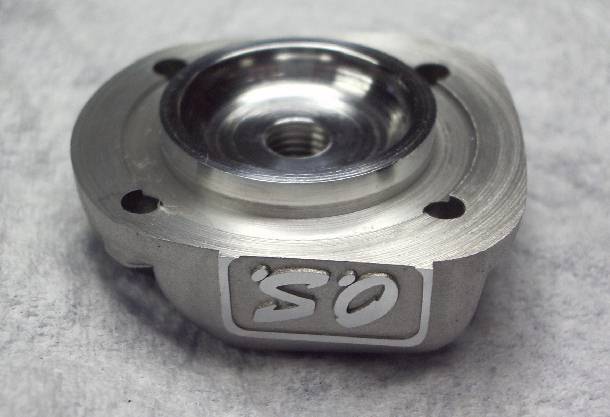 The modified head. Combustion chamber is opened up and the head is lowered down.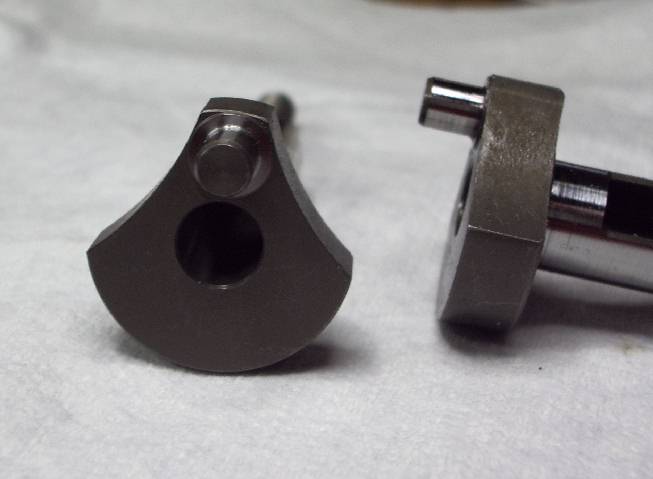 Here is a stock crankshaft (rear and side view).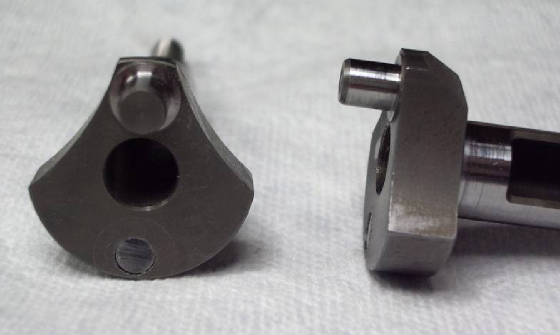 Here is the modified crank with a tungsten insert and removed material in front of crank pin.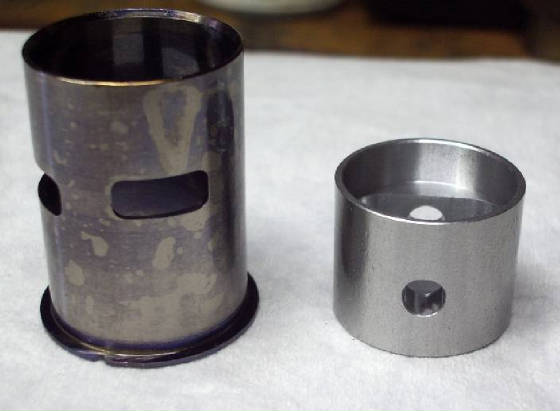 Here is a stock LA 46 Piston & Liner
Liner intake ports raised to 15 deg of the exhaust port and piston is notched for better fuel flow.
Look for the brass color inside the exhaust port. That is where the intake ports were modified.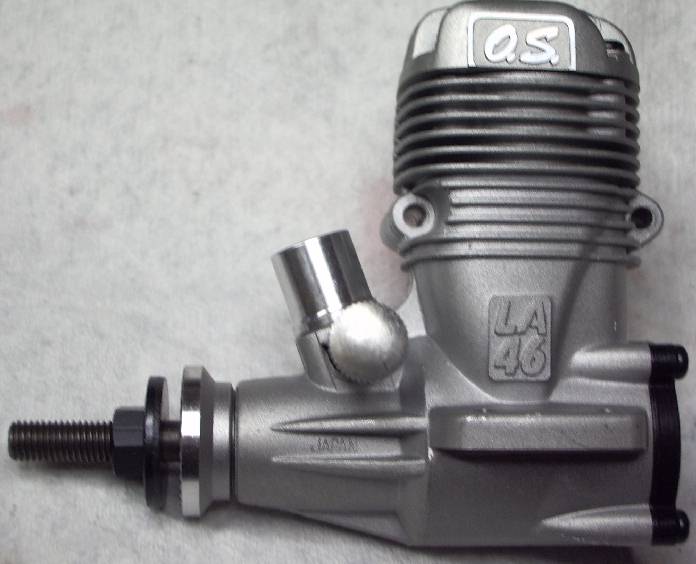 Note there is no longer a border around the O.S. on the head. The head was opened and lower.
FOX 35 HIGH ZOOT CRANK SHAFT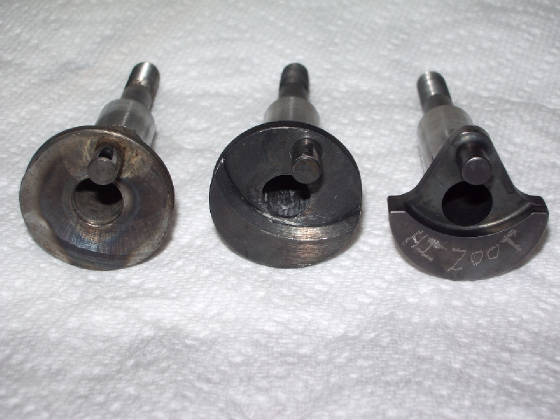 An old crank on the left, 40th anniversary crank in the middle and Hi-Zoot on the right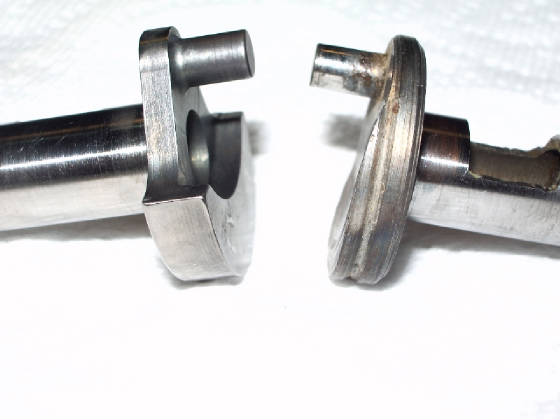 Side by side shot at the Hi-Zoot crank and the old style crank
The Hi-Zoot crank is larger in dia. So you have to lap the Crank to the engine case
Here are a few of us having fun out at Fentress around 2007.